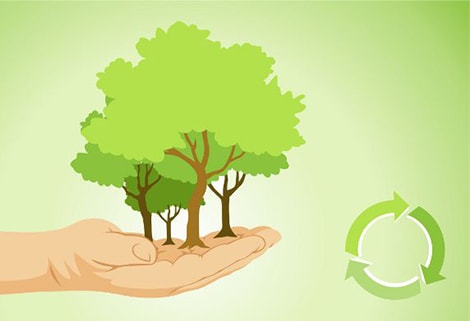 Our goal is to become one of the greenest clinic.
Our products and services are geared towards giving natural, environmental friendly solutions for improving our client's / patient's health.
We give preference to manufacturers whose products are environmentally friendly attributes that are organic, minimize toxicity and reduce packaging waste or have any other environmentally preferable attributes, with minimal sacrifice to price and delivery requirements.
Our services and products have been given great care and consideration to embrace our environment. We are committed to conserving the world's natural resources, without sacrificing the quality of your experience. After visiting us, you will feel nurtured and inspired; knowing that it was beneficial for you and the environment.
Our few green efforts are
Striving to use only natural ingredients in our skin and body care products
Minimal use of paper hand towels
Use of herbal cleaning products and laundry detergents
Promote 100% mineral make up products, herbal chemical free health suppliments
Water filtration – We use water friendly filtration unit, while still giving clients purified healthy water without wasting much water during the filtration process. The conventional RO purifier wastes water as much as 80% of water to produce 20% of purified water However, we use reverse osmosis filtration unit which reduces the waste water. (virtually 0% water wastage)
We welcome valuable suggestion and feedback from our clients on how we can become more aware and make positive changes to our health and environment.