Basti
(Ayurvedic Enema Therapy)
---
Medicated oil with a decoction of herbs is given as an enema to clean the colon and restore the muscle tone. Basti is one of the most powerful of all the main five procedures of Panchakarma
Enemas are vital to good health because you can prevent the accumulation of constipated waste in the lower bowel. Your blood will begin to clean-up right away and your natural cellular defense will go up. When this happens the toxins that are concentrated in your tissues will diffuse back into the blood where they will be eliminated by your liver and kidneys. Your liver and kidneys are no longer overwhelmed by toxins and as long as you control constipation and try to avoid pollution from other sources, your liver and kidneys can do a remarkable job.
An Ayurvedic Basti has significant multiple effects and hence cannot be compared with contemporary enema, which is used for bowel cleansing or nutritive therapies. Though Basti practices directly affect the colon they are much more than a localized, symptomatic treatment. In administration, effects and intent the Basti differs significantly from Enema and Colonic treatments which only address the eliminative capacity of the colon.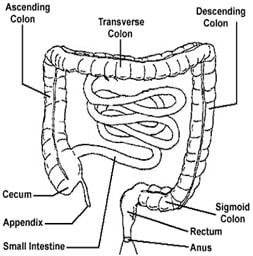 The Basti procedure restores the balance of the body types (doshas) in particular VATA body type (there are 7 body types in Ayurveda). It increases weight in emaciated people, decreases weight in the obese, improves vision, prevents aging, brings back lustre and strength, and healthy longevity. It is specifically for vatic disorders. It relieves constipation, distention, chronic fever, cold, sexual disorders, kidney stones, heart pain, backache, sciatica and other pains in the joints. Many other Vata disorders such as arthritis, rheumatism, gout, muscle spasms and headaches may also be treated with Basti.
Basti is effective for most of the digestive disorders like dry colon, dry rectum condition and the tendency towards constipation resulting from such conditions. It also provides relief in conditions like distention of abdomen, flatulence, spastic colon, dryness of digestive tract observed in chronic fever, etc. Body debility, senile debility, impaired immunity, muscular dystrophy and bed ridden conditions like paralysis can also be treated by Basti.