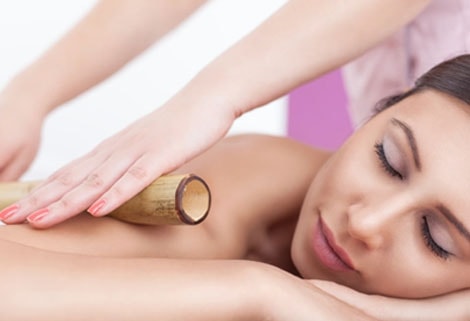 Therapeutic Bamboo Massage provides natural deep reaching heat that relieves stress, tension, stimulates blood circulation and provides an unbelievable relaxing massage experience.
Benefits are:
Bamboo Massage especially designed with Heat Pad to heat the bamboos to the core.
Reduce stress and fatigue.
Relieves muscular tension.
Delivers an incredible sensation of relaxation and calm.
Provide relaxing and rejuvenating massage.
Enhances metabolism.
Rejuvenating massage with therapeutic as well as Aesthetic benefits.