Full Body Aroma Oil or Cream Massage
---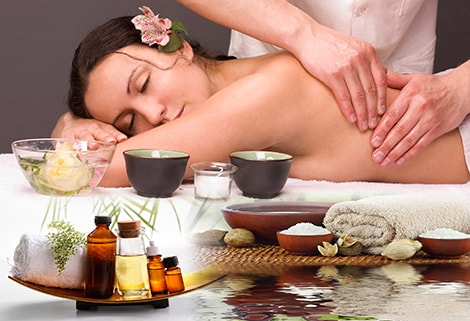 Shed away your stress by indulging in this refreshing aroma full body massage. Pamper your tired body with this massage as it will relax your mind. The therapist will treat you with the rich aroma oil, which is extracted from the herbs, flowers and fruits. You can choose the unique oil to blend with the massage lotion, before the session begins. This massage will improve your flexibility, direct your blood to the heart and will increase the blood rate.
Enjoy this massaging session in a pleasing and soothing ambience. The aroma oils will remove the toxins from the nerves and will cure certain joint ailments. Experience the pleasure of aroma full body massage, which will relieve the stress and will boost your energy level. The luxury oils will stimulate the muscles and will enhance the overall well-being.
Aroma massage therapy to relieve emotional and physical stress is one of the best ways to relax and reduce the stress.